Aside from my health, everything is going very well. It's all very busy on campus. I'm now on the committee of a four clubs; Secretary of Ladies in Technology, Engineering and Science Society, Secretary of the Griffith Indigenous Student Association, Member of the School of Biomolecular and Physical Science Social Committee, and finally I am the new VP of Griffith's University's Women's Society. The BPS social committee is planning a ball this year because the school is changing its name. We are so excited but we are desperately trying to choose a venue. However it looks like Royal on the Park may be our best venue yet. This is the
dress
I want to wear. Yes, I know it's based off a dress Kate Middleton wore but I don't care. It's beautiful. The other one I was looking at was this
one
(also another celebrity dress), but a friend said I should choose the green one over the red one. Though I can choose the colours of both, and I would choose navy. Chrissy and I are vising Royal on the Park tomorrow and our meeting with the rest of the committee is Friday morning, so we will make a decision then. I honestly cannot wait!
Not much else has been happening. I'm very close to finishing this semester. It may be my most successful semester yet. I'm looking forward to the winter break. I want to go back to Alice Springs and stay. I must go see Kelly. I saw her briefly on my way back from the funeral which really lifted my spirits. I miss her so much! It would be nice to chill with her for a few weeks. However, I have to hang around in Brisbane until July 11 because I have tickets to Something for Kate. It is going to be epic!
It's week 11. Where has the semester gone? I had two deferred exams last week because I had to return to the NT for a funeral (I might talk about that another time) during the break. My first exam was on Tuesday and my second exam was on Friday. I was so exhausted Friday night that I went to bed at 7.30 and slept through till 9.30 Saturday morning. I've been a bit ill since the weekend. My allergies have been quite severe over the last three months, and over the weekend I fely my head like it would explode. I go through a box of tissues every 6 days! I lost it Tuesday morning because I didn't sleep because I was too busy sneezing and blowing my nose. Even though I've had allergies, because its prolonged, my head feels the same way it does when you have a head cold. Which, is not good for studying. I finally went to the doctor today and I'm deferring two quizzes this week so I can clear out my head... literally. Last night I slept on our pullout ottoman and it was the best sleep I've had in a long time! I'm not sure what it is in my room (not including the close proximity to external mold outside my window) that's triggering my allergies, but I've completely stripped my bed, replaced the sheets and even the doona on my bed. I'm on very expensive nose spray, so hopefully I will sleep better tonight. I'm trialling it anyway. My mum thinks it may be my mattress, but it's less than 2 years old so I'm not buying it. I did have blood taken today for a RAST test, so I will wait for the results. My need to resort to complete hypoallergenic pillows, sheets, mattress etc.
Current Mood:

calm

Current Music:

Lana Del Rey
10 THEMES


| | | | | |
| --- | --- | --- | --- | --- |
| Love | Levels | Touching | B&W | Beginning, |
| | | | | |
| | | | | |
| Blue | Nerd | Border | Joy | Outside |
| | | | | |



5 CATEGORY - LOOKING AT YOU



5 ARTIST'S CHOICE

| | | | | |
| --- | --- | --- | --- | --- |
| AC #01 | AC #02 | AC #03 | AC #04 | AC #05 |
| | | | | |
Current Mood:

blah
10 THEMES


| | | | | |
| --- | --- | --- | --- | --- |
| Laughing | Rotation | Confuse | Dramatic | Lazy |
| | | | | |
| | | | | |
| Sexy | Eyes | Unusual | Tiny Text | Nemesis |
| | | | | |



5 CATEGORY - Same Picture



5 ARTIST'S CHOICE

| | | | | |
| --- | --- | --- | --- | --- |
| AC #01 | AC #02 | AC #03 | AC #04 | AC #05 |
| | | | | |
Current Mood:

calm

My entries for Round-30 over at
stargate20in20
(
click to see
Collapse
)
Current Location:

home

Current Mood:

sick
stewart_stills
and
sga_icontest
so I've decided to have one post where I can put up all my banners :-)
(
Come see my creativity
Collapse
)
I've won a few places in recent icon challengers over at
Current Mood:

chipper


One thing the uni has decided to do is put on a bunch of seminars regarding finding work. Once I confirm a day with Gumurri I might enroll in the CV writing and interview skills seminars. It will keep be busy. Also since I'm having so much trouble finding work it might be helpful. Yet I have come to the conclusion that the reason I am not finding work is the fact that, earlier this year I was taking bridging courses. Bridging Courses screams 'I plan to go to uni!' Also now that I am enrolled and have such little availability thanks to my timetable, I think employers see me as not being available enough. I hate that for some reason you have to either work or study. People can't live like that and I think employers have unrealistic views about their employees. It's tough out there. If people want to study, the should be able to pick up some work. I did put in an interest for future employment with both Target and Big W since I don't really have much of a choice anymore. I am a well educated, incredibly experience individual and there is no reason why someone won't employ me. Apart from the study thing, mum suggests to remove being Aboriginal from my resume as people may automatically stereotype me. The only interview I had recently was with Apple and I left off both being Aboriginal and the information about studying (at that time I wasn't finishing my bridging courses and didn't know whether I got into uni). Might be time to test this theory again.

Speaking of Bridging Courses, my friend Alecia from the Maths bridging course messaged me tonight and she was sitting in the first lesson of the Chemistry Bridging course for semester two. She messaged me to tell me that a girl we knew in maths was in the Chemistry course. This girl, who will remain nameless, was well... we used the term 'bimbo'. Now I know I didn't pass the maths bridging course but that was because I was too cocky about finding it all easy. I didn't prepare myself to tackle the modelling and problem solving that came in the exam. When I did the maths bridging course, I took the Chemistry simultaneously. Alecia and I wondered whether 'she-who-cannot-be-named' was going to do Chemistry too. (One of the fun parts of maths was guessing why people where taking the bridging courses) I told Alecia if she can't understand why an outlier is an outlier on a box and whisker plot (which everyone gave up trying to explain to her), she is going fail majorly in Chemistry. Why? Because there is so much more to understand in Chemistry then maths. Yes in maths you learn formulas but we got to take notes with us into exams etc. However in Chemistry theory is more complex, equations are more complex, there is more complex basic info you have to learn before moving on through the course, and her head will explode in the first class. So yes, I'll be surprised if she makes it through. Alecia is going to keep me updated. I know that sounds mean but hear is my explanation. We're told in uni that there is no such thing as stupid questions. Why? Because stupid questions are better than stupid answers. However, her questions weren't just stupid they were empty? She constantly could not grasp the most simplest explanations. Some people you help them they get through but you do get people and you know immediately they should not be doing it. She is one of these people. But that's enough about that.

I think it's time for me to curl up with a book in bed. Good night all :-)
I'm still here. I haven't updated in a while but it's because not much has happened. Quietly waiting for uni to start. A week-and-a-half to go. Orientation week starts Monday however the uni isn't putting on anything exciting. They only do the fun things for first semester. Yet, Gumurri Center says they will have a meet-and-greet for new students on Tuesday. I have to go return two books to the library tomorrow so I will confirm with them tomorrow. Mum is going to come up next week at some stage as we're going to visit her old supervisor Darryl, and Scotty who runs the Chemistry Labs. She also wants to check out all the upgrades Griffith is doing.
Current Mood:

bouncy

Current Music:
Current Mood:

tired
So, how do these two books have anything to do with 'the moment'? Well I was just reading 'Essentials of Human Anatomy and Physiology' and in chapter one it has a sub section about nuclear medicine and how it has revolutionised Medical imaging. I became so excited reading this section and that's when I had the moment. Yep. As I was reading about computed tomography (CT), dynamic spatial reconstruction (DSR), digital subtraction angiography (DSA), position emission tomography (PET), and magnetic resonance imaging (MRI) I just knew I had made the right decision to study Biomedical Science and pursue graduate Medicine. I'm very happy with the direction my life is taking.
Do you ever get that moment when you know you're doing the right thing? Not that you've ever doubted yourself before but in one moment it all just falls into place. You smile and you know you've made the right decision? I just had this moment. I went to the uni library today to get two books out - Essential Cell Biology and Essentials of Human Anatomy and Physiology. The reason I chose these two books was because I realised that I was about to start uni along with students who have already completed the courses 'Human Biology' and 'Cell Biology and Biological Systems'. Which means as we start 'Structural Biochemistry' and 'Functional Genetics' this semester, the students who commenced in first semester have an advantage over me. So I got out the below so I can read the introductions and have a little background info so I'm not completely lost when I start uni in two weeks.
Current Mood:

happy

Do you like my new icon? I entered it in a recent challenge over at
stewart_stills
and it won first place and best crop.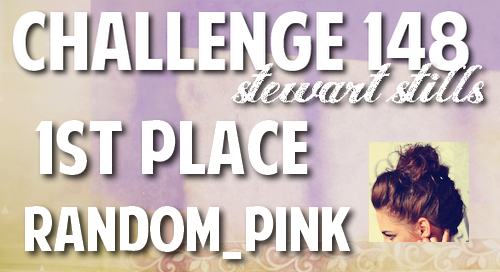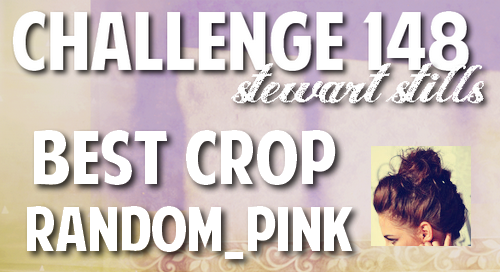 Current Mood:

calm
One of my textbooks arrived in the mail today :-) I have two here and I'm waiting on two more to arrive. I'm a little anxious and bored. I can't wait for uni to start. I've been waiting all year and I'm down to the last two and a half weeks! However I probably won't be so excited once uni starts up. Well... not until the third or fourth week at least. While I am checking seek daily there isn't much preoccupying my time. I am quilting occasionally but might start quilting daily until uni starts. I do need to study some chemistry before uni starts back up. Even though I spent a semester doing a bridging course, as I'm starting mid-year entry, there are students who did Sem1 Chemistry which is far more advanced than a bridging course. So right now, start quilting for the day or study? I think quilting is going to win this round.